Pumpkin Decorating!
October 21, 2011
I went to a Pumpkin Decorating Party this morning & here are a few pictures of the decorators & pumpkins!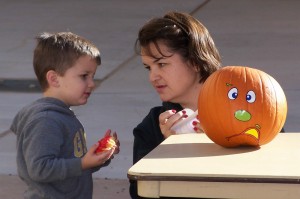 This is Reid w/Mom, Chrystal!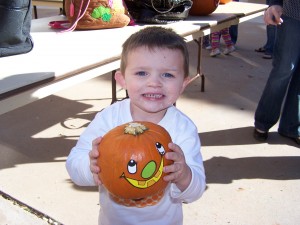 I think this young man's name is Colt — he had just eaten a yummy glazed donut!!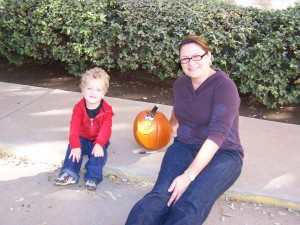 Sawyer w/Mom, Lisa!
Aperture: ƒ/3.2
Camera: KODAK DX7590 ZOOM DIGITAL CAMERA
Focal length: 31.2999992371mm
Shutter speed: 1/500s