Posted by Alison On October 2, 2014
A couple of sets of trees around town historically turn fall-ish sooner than most. We try to catch them before they turn loose and we miss seeing them. This year, I spied them through the sunroof of our Jeep Patriot…a bonus!
The first shows one of the many trees that line the edge our cemetery. The second soars over our local coffee house, Blue House.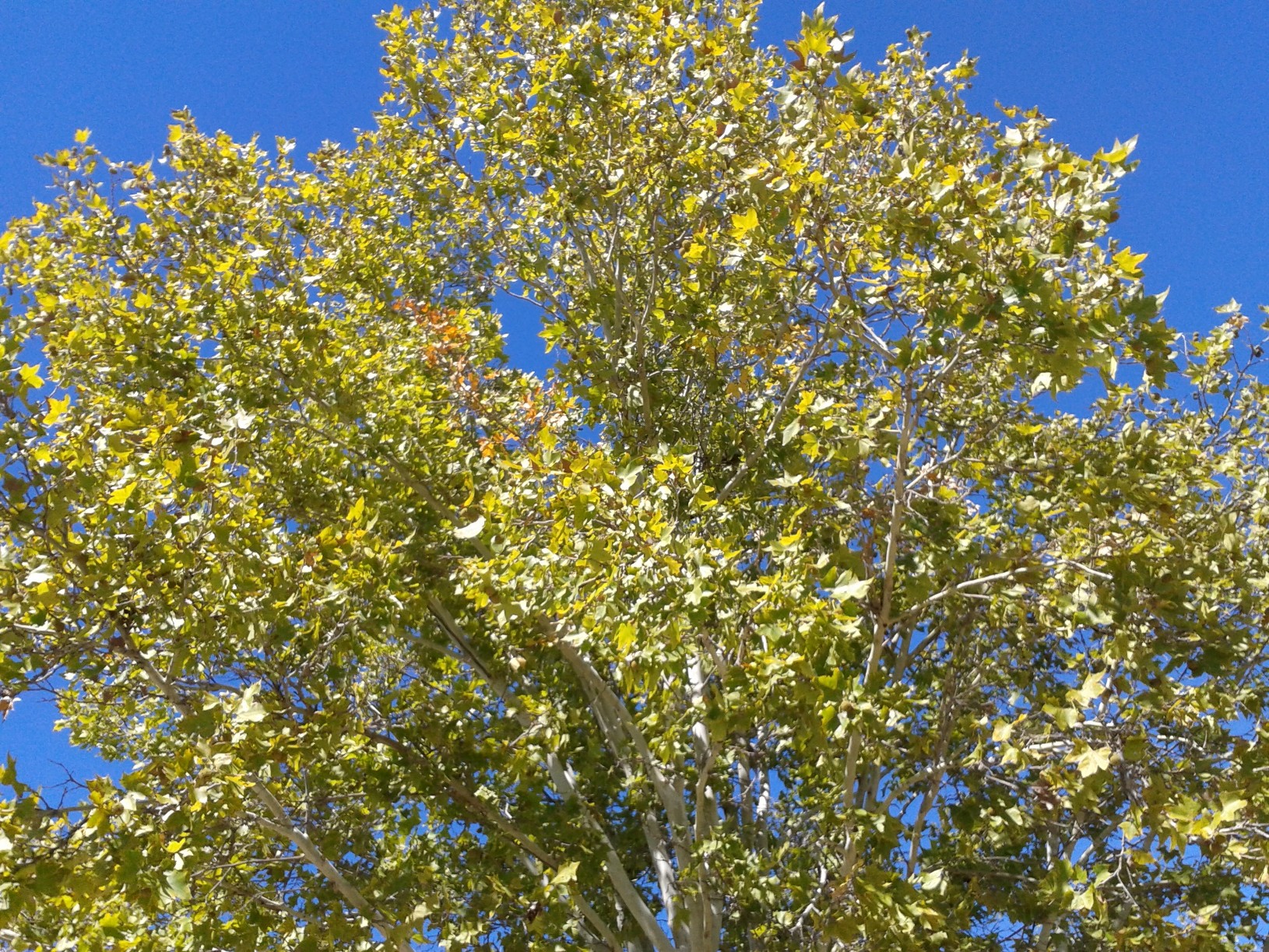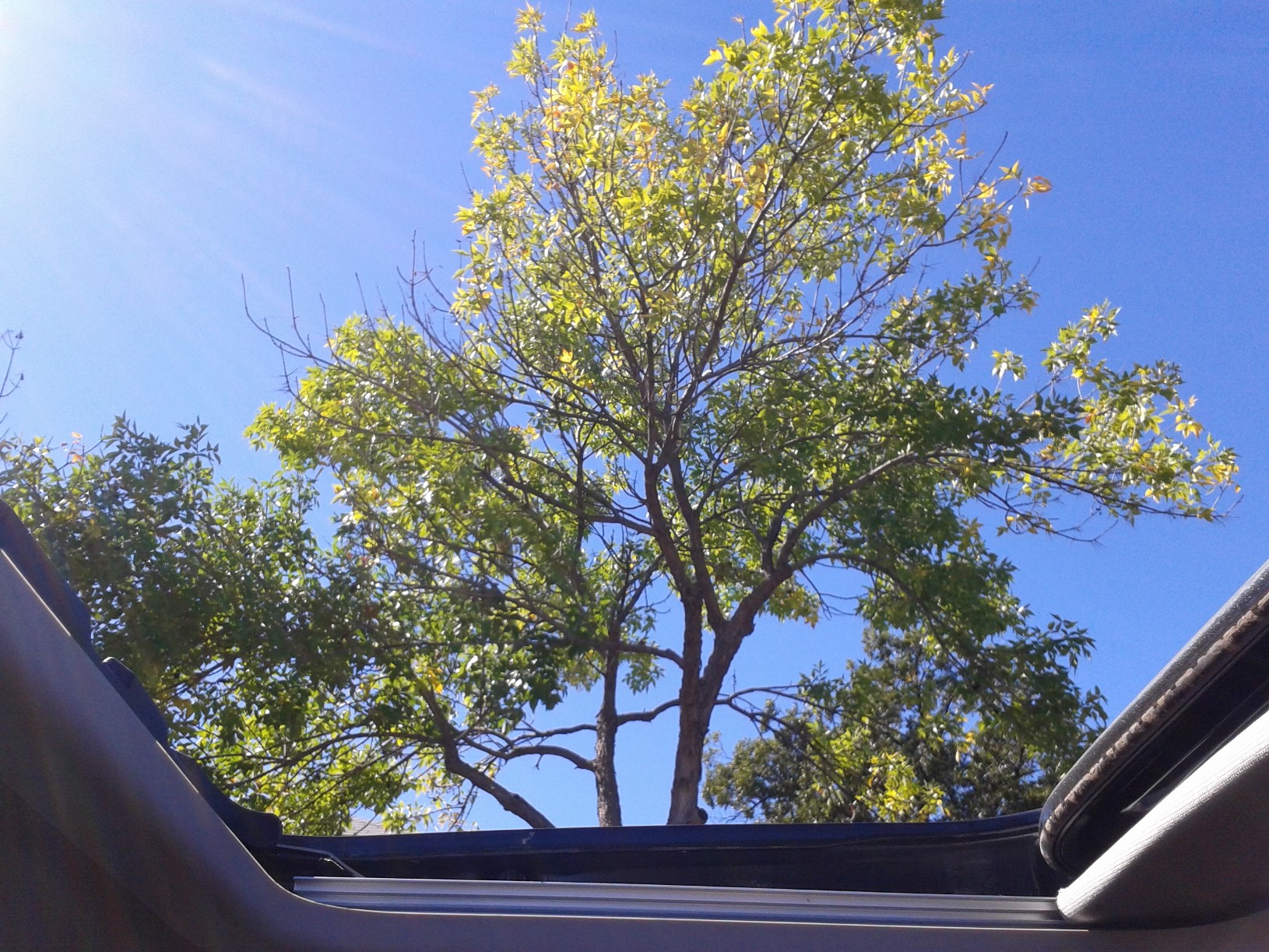 Aperture: ƒ/2.6
Camera: SGH-i677
Focal length: 3.54mm
Shutter speed: 1/847s