Hang with me here
October 2, 2010
I think it's obvious why I posted this picture. It features something quintessentially autumn. What do you mean you don't see it?  …Beans!  It's the beans, of course. Wait, you mean that you don't think that autumn = beans?
Okay, I can tell you're not buying it.
I'll confess: I just wanted to post this because of something fun we did tonight. We had a dinner at church with the youth group and their families.  It was a "Crazy Cafe."  You may have been to one of these before.  It's a four-course dinner, and you order all four courses up front, four menu items at a time. The catch? All of the menu items are in code, so you don't know what you're ordering. You may end up with a big ol' plate of beans and only a knife for a utensil, if you get any utensils at all. And that's what happened to Linda here. She was a great sport, and we all had a great time!
(I promise I won't write a book for each blog post. But hey, I'm a writer so I guess I can't help it!)  =)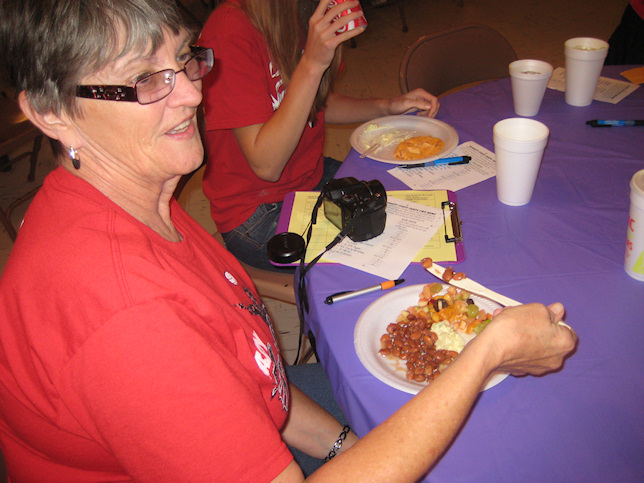 Aperture: ƒ/2.8
Camera: Canon PowerShot SD1000
Focal length: 5.8mm
Shutter speed: 1/60s