Mountain Cow…Most Unexpected
October 17, 2011
Okey doke, David. Here's the cow at your request.
We got to make a day trip to Cloudcroft, New Mexico for my job (long story) last year. Here's my favorite picture from that trip: Mountain Cow 2010

We got to go again this year. Upper Carr Canyon is one of our favorite spots for fall color. Nothing there at this Lincoln National Forest recreation site but a small parking lot, a hiking trail, and lots and lots of gorgeous trees.
Apparently humanfolk aren't the only ones who enjoy a jaunt on public land. Right before we left Upper Carr, I spotted something moving in the trees about 100 yards away.
A longer look told me it was a cow. And Bessie was trotting our way.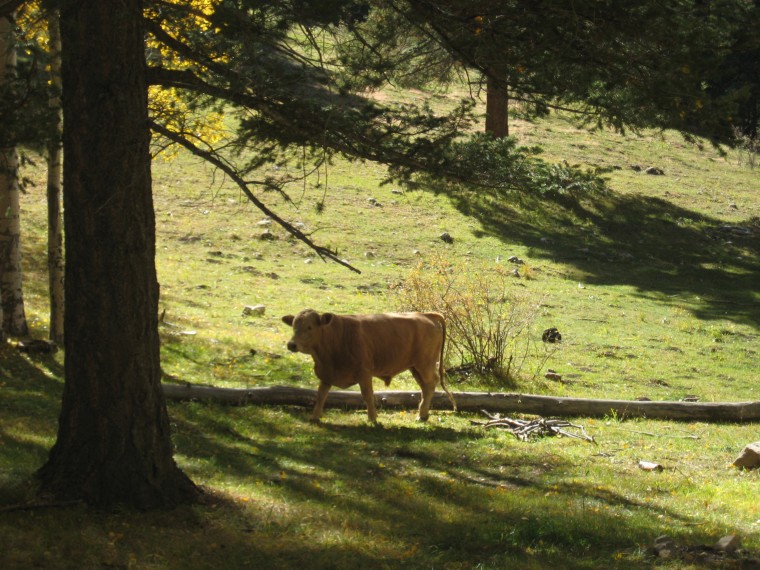 She hedged only a little when she saw us, but her stride never broke…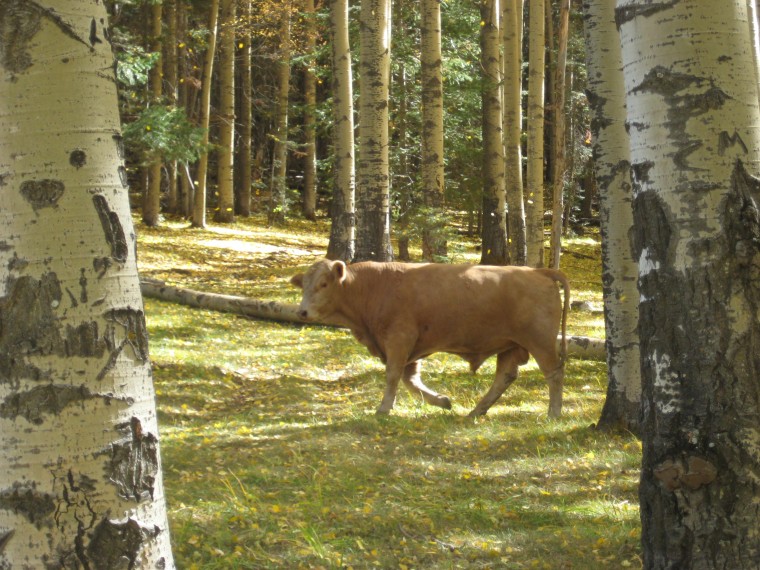 …And then she lumbered on up the hiking trail and disappeared into the trees.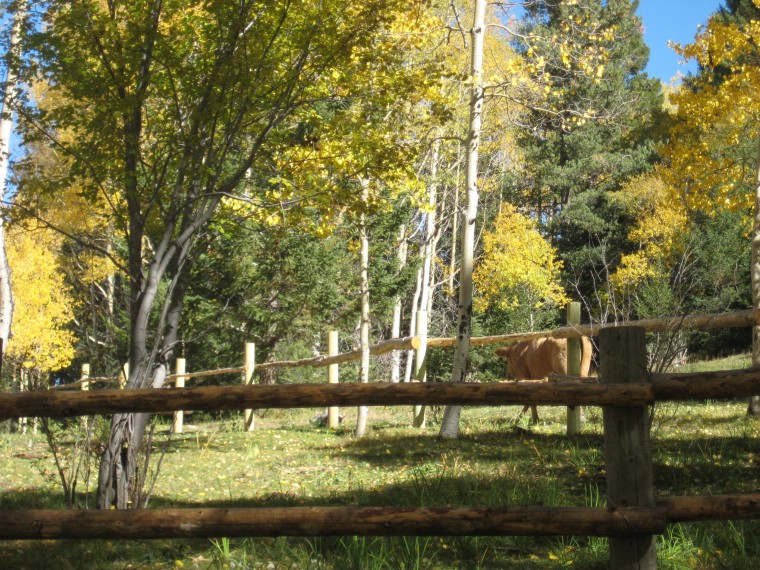 Before we left the parking lot a few minutes later, a pickup pulling a small livestock trailer passed us. Methinks Bessie's "the-hills-are-alive" moment got cut short.
Aperture: ƒ/4.5
Camera: Canon PowerShot SD1000
Focal length: 14.421mm
Shutter speed: 1/200s